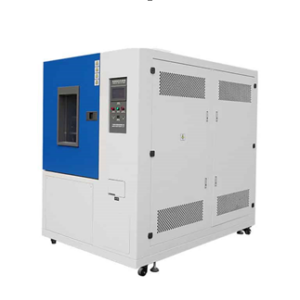 Environmental test chambers play a crucial role in evaluating the performance and reliability of products under different environmental conditions. To ensure consistency and accuracy in testing, various standards and compliance frameworks have been established. In this article, we will explore the importance of environmental test chamber standards, their role in ensuring reliable test results, and the commonly recognized standards and compliance requirements followed in different industries.
Importance of Standards
Standards in environmental testing chambers are developed to provide guidelines and parameters for conducting accurate and repeatable tests. These standards outline the specific conditions, procedures, calibrations, and reporting requirements necessary to achieve consistent results. Adhering to standards helps manufacturers ensure that their testing processes are reliable, reproducible, and aligned with industry best practices.
International Standards
International standards organizations, such as the International Electrotechnical Commission (IEC), International Organization for Standardization (ISO), and the American Society for Testing and Materials (ASTM), have developed a range of standards for environmental test chambers. These standards cover various aspects of testing, including temperature, humidity, thermal shock, vibration, and more. Manufacturers often reference these standards to ensure compliance and to provide customers with confidence in their products.
Industry-Specific Standards
Different industries may have specific standards and compliance requirements for environmental testing. For example, the automotive industry may refer to standards such as the International Automotive Task Force (IATF) 16949 and ISO 16750 for testing electronic components, while the aerospace industry may follow standards such as RTCA DO-160 for environmental testing of avionic equipment. These industry-specific standards take into account unique considerations and challenges faced by different sectors.
Temperature and Humidity Standards
Temperature and humidity testing is among the most common applications of environmental test chambers. Standards such as IEC 60068 and ASTM D4332 provide guidance on temperature and humidity range requirements, rate of change, and stabilization times. These standards ensure that manufacturers can accurately assess product performance under expected environmental conditions and comply with industry regulations.
Thermal Shock Standards
Thermal shock testing subjects products to sudden and extreme temperature changes, simulating real-world scenarios. Standards such as MIL-STD-202 and IEC 60068-2-14 describe the necessary parameters for conducting thermal shock tests. These standards define the temperature range, dwell times, and rate of change to evaluate the reliability of products when exposed to rapid temperature cycling.
Vibration Standards
Vibration testing helps evaluate a product's ability to withstand mechanical stress and ensure its durability. Commonly referenced vibration standards include ISO 16750 and IEC 60068-2-64. These standards define the vibration frequencies, amplitudes, and duration of testing required to mimic real-world vibration conditions and ensure that products can withstand transportation or operational vibrations.
Compliance and Certification
Adhering to environmental test chamber standards is crucial for manufacturers to ensure compliance with industry regulations and to achieve product certifications. Compliance demonstrates that a product meets specific quality and reliability requirements. Certification bodies such as TÜV Rheinland, UL (Underwriters Laboratories), and DEKRA can provide independent assessments and certifications, giving end-users confidence in the product's performance.
Ensuring Accurate Test Results
Following environmental chamber standards not only ensures compliance but also helps manufacturers obtain accurate and reliable test results. Compliance with standards includes the calibration of test equipment, proper implementation of test procedures, accurate measurement and data collection, and robust reporting. Adhering to these practices minimizes errors and inconsistencies, ensuring that test results are precise, repeatable, and provide valuable insights for product development and improvement.
Conclusion
Environmental test chamber standards and compliance frameworks play a critical role in ensuring the accuracy and reliability of tests conducted on products under different environmental conditions. International and industry-specific standards provide guidelines for temperature, humidity, thermal shock, vibration, and other environmental testing parameters. Manufacturers rely on these standards to ensure compliance, meet regulatory requirements, and achieve certifications. By adhering to standards, manufacturers can obtain accurate test results, demonstrate product reliability, and ultimately deliver high-quality products that can withstand real-world challenges.